In August of 2021 we partnered with Nike and Little Troop to elevate the stories of real women, and empower others to move their bodies confidently in their bras and leggings. The target audience was 18-44 years old, female identifying, they are their own definition of athlete, who like to move how they like to move. Our task was to create a new story release every week for six weeks, inspiring her to shop through three key, relatable product themes: Fit, Feel and Function.


Nike Womens Bra & Leggings project at Instrument

Responsibilities: Design, Art Directing and Motion Storyboarding.

Creative Team:
Darshan Phillips, Nicole Davis, Alex Trujillo, Carla Marin, Brandon Schoessler


Photography of body inclusion and holistic
sport through the lens of women

Bra & Legging CDP's

Bra & Legging Channel Strategy Assets
Theme 1: FIT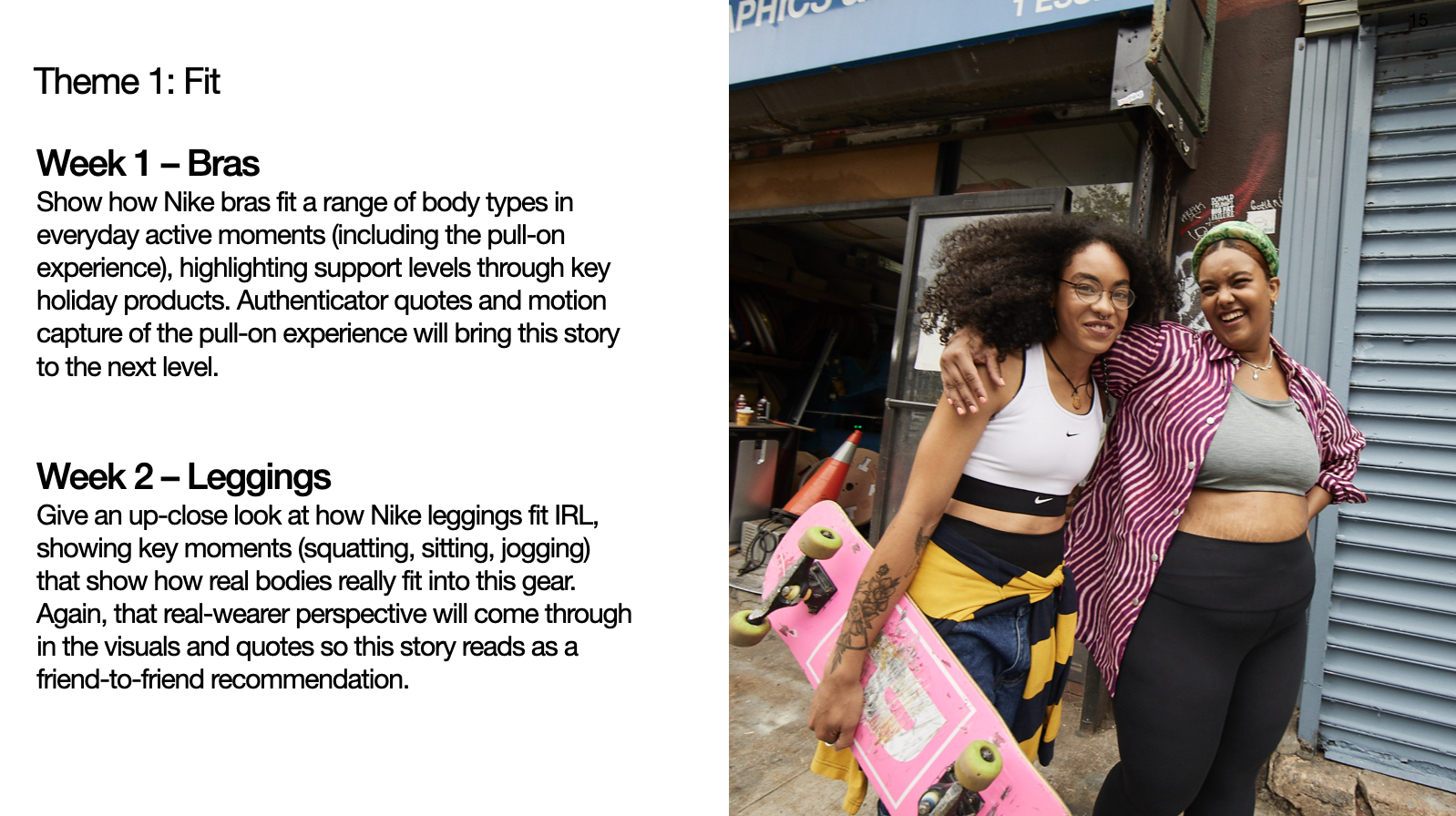 Theme 2: FEEL
Theme 3: FUNCTION
UGC Extension
The Approach:
Sustain the bra and leggings offense into the gifting season by tapping into the authenticity of UGC content. We asked our authenticators to use short, highly descriptive language to portray how they feel in the product, enticing the consumer to fall in love with the story first and the product as a result. Opting for this narrative-first approach allows us to lean heavily on emotional response and connection to explore product features in a natural, authentic way. Authenticators will style the bras in their own way and they will capture imagery of them engaging in their specific sport or sport adjacent.